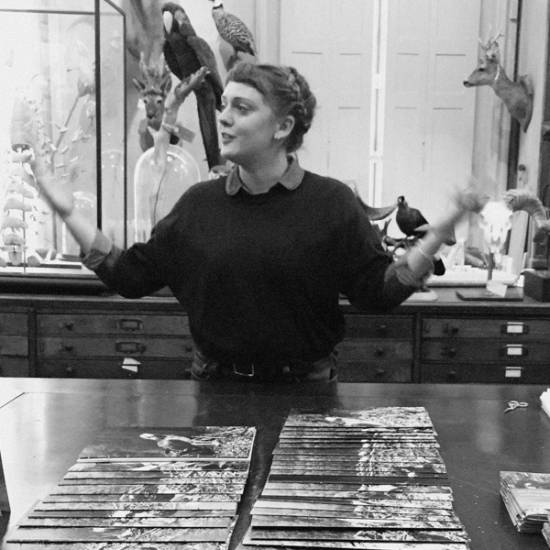 Born in 1985 in the north of France, Léa Habourdin first studied printmaking at Ecole Estienne in Paris, and then photography at the Higher National School of Photography in Arles.
Concentrating on the diversity of life forms, her approach is an attempt to find other ways of responding to the world around us. Observing the relationships we have with other animals and with landscapes, she explores the notions of survival, fracture and collapse while creating a new image of what we call "wild".
Investigating such fields as animal behaviour, ethology and research in applied science, she creates work using drawing and photography, and in which the role of the book and printed object is crucial.
Her work has been shown in numerous festivals, including the Rencontres d´Arles, Photo Phnom Penh in Cambodia, Kaunas Festival in Lithuania, and Lianzhou Festival in China, and has received several awards, including the Carte Blanche PMU prize in tandem with Thibault Brunet in 2014. The following year, she exhibited at the Bal in Paris and her first two monographs were published: Chiens de Fusil (Filigranes editions) and Les Immobiles (Le Bec en l'air editions).
From the artist's book that she deconstructs in public to the one that she creates as a record of her performance, in recent years she has developed a unique relationship to the printed object, both multiple and performed. In 2018, she exhibited Survivalists at the GoEun Museum in South Korea and used the opening of the exhibition to announce the launch of her publishing house, Mille Cailloux, aimed at promoting the act of publishing as an artistic practice.