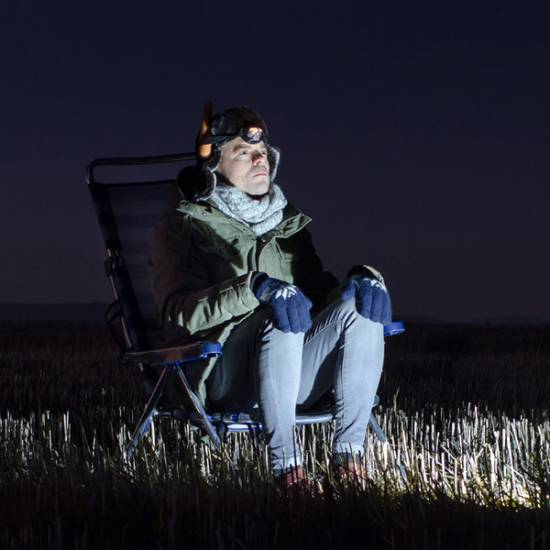 Madrid, Spain, 1977.
Graduated as Civil Engineer at Universidad Politécnica de Madrid. Spain. In 2002 after getting the diploma and a 4 month travel through India, he put aside engineering to devote enterily to art.
In 2001 becomes one of the five founders of Boa Mistura, a multidisciplinary artistic collective with roots in urban art with whom Rubén worked until 2015, making projects in South Africa, Spain, Norway, Germany, Algeria, Mexico and Brazil.
In January 2015 he began his solo career developing a body of work whose focus is, what the artist calls: « landscape and associated behavior ». Under this heading there is a discursive line that questions the behavior of humanity and its links with the territory, studying in his projects subjects as the gradual reduction of space for wildlife in "The Naked Trace", the overpopulation
in « Genesis 1.28", the artificial character of the borders in "Minimal Republics », the liquid nature of the concept of nation in « Iceberg Nations » or the dichotomy between industrial agriculture and natural agriculture in « The garden of Fukuoka ».
Rubén's work has evolved towards more conceptual processes, expanding his language from painting to photography, video and actions in the landscape.