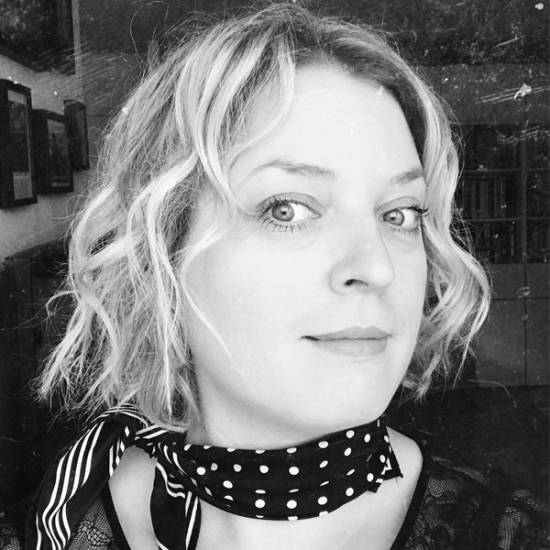 Sandrine Elberg has taken part in around 100 exhibitions in museums, galleries, art centres, festivals and art fairs both in France and abroad. She has also won and been finalist for several prestigious photographic awards, including those of HSBC, Fondation Les Treilles, Picto, Scam Roger Pic, Les Boutographies, Arte Actions Culturelles, Canon, Fnac, and Nikon.
She is represented by the Fisheye Gallery in Paris and Arles.
Born in Versailles in 1978, she obtained a diploma in visual arts at the Sorbonne in 1997 and went on to study at the Ecole Nationale Supérieure des Beaux-arts in Paris, graduating in 2003.
Following on from her first book Cosmic, she published M.O.O.N, her second monograph devoted to the collective worldview of the cosmos, shortlisted for the 2019 Nadar Prize, the Lucie Photobook Prize in NYC, and the HIP Prize.
Sandrine Elberg creates photographs that appeal to our capacity for projection, reverie and speculation, while questioning the scientific reality of photography. Influenced by the surrealists, she experiments with the very consistency of the photographic medium, through exploration of its technical and aesthetic possibilities.
Her fascination for distant journeys has prompted her to carry out projects inspired by the stories of Jules Verne and the early films of Georges Méliès to produce lunar photographs that nourish our collective imagination.