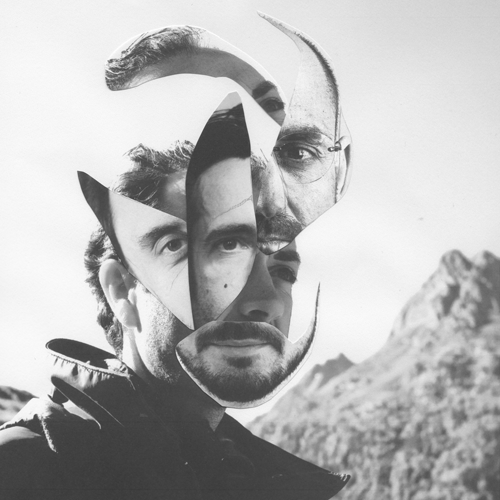 The Associates traces the story of friends who became associates. Each with their own style and rhythm, they open up to this world that moves with the desire for action and the need for meaning. Whether documentary, artistic, commissioned or personal, photography makes them feel alive. And free. The founding of the Associates was followed, quite naturally, by the suggestion of collective projects. Among these, one vast project, named for the moment The Map & the Territory, has as its aim the exploration of what makes – or not – the identity of a region, in its geography and its inhabitants. They have chosen Aquitaine as their playing field, a region where they all have ties.
The artists of the Collective
Alexandre Dupeyron
Born in 1983, he does not like borders. Photographing in black and white or colour, whether for commissioned work or artistic projects, he travels the world with a taste for discovery and challenge. After a first experience in Chad for NGOs during the genocide, he left for Morocco. There followed Singapore, India and Germany. Returning to France, he continued his career and has published in such prestigious publications as Der Spiegel, The Guardian, Géo and Le Monde, among others.
Olivier Panier Des Touches
Born in 1964. One day, Olivier changed his life: at the age of 37, he became a photographer. After studying at the Centre Iris in Paris, he founded the Dolce Vita collective with a few comrades. Rigorous, Olivier loves the challenge of working in the field, using natural light for portraiture and architecture. His efficiency has opened the way to publication in magazines, as well as many private groups and advertising agencies. An avid flying enthusiast, he has trained in drone piloting.
Michaël Parpet
Born in 1974. A free spirit, Michaël is a traveller. Demanding and a loner, he has travelled widely, including in Africa, the Middle East, Asia and South America. Having quickly grown tired of the codes of the press, he dedicated himself to the practice of black and white film photography. He is a photographer of nuance and precision. Currently a shepherd in the Pyrenees, he continues his approach, Leica M in hand. His focus on essentials brings us a lot.
Joël Peyrou
Born in 1968. Attracted early on by magazines, Joel set his sights on the specialised press and banked on practice as the only way of learning. In his early thirties, he nevertheless questioned the sense of his profession and the purpose of his approach. Fascinated by the world of work, he opened himself to other fields and especially to the creation of personal projects that now lead him to define his photography as being as much a way of life as a craft.
Sébastien Sindeu
Born in 1972. He likes to tell stories and to put words into his pictures, movement into his way of looking, and people into his projects. An adept of reportage and chronicles, and curious about new means of expression, he abounds in ideas that he puts to the service of both personal projects and commissioned work. Attracted by the sea but fascinated by the city, his photography oscillates between wide spaces and intimacy, contemplative silences and portraits.